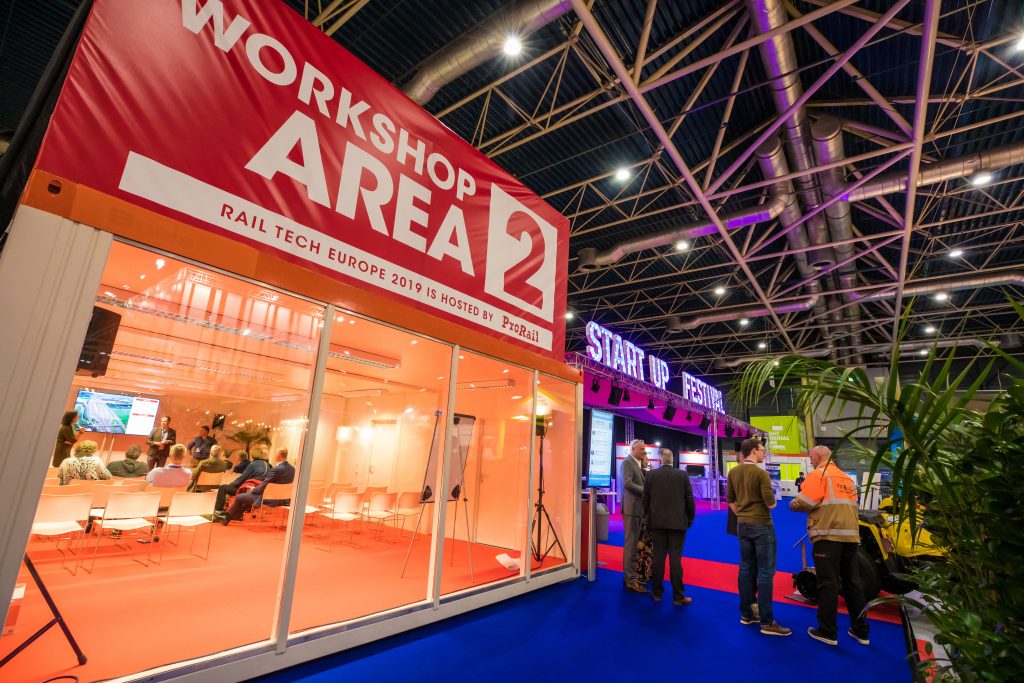 News
Digital transformation in the rail sector is not the goal in itself
Monitoring components in rail infrastructure or trains is moving more and more toward forecasting. For companies in the rail sector, this can be of great added value. This emerged during the workshop conducted by John Koot of OrangeNXT and Mitchel Masius of InTraffic during RailTech Europe in Utrecht.
Digital transformation produces two types of people in companies, John Koot explained: OT people and IT people. In the first group, the o stands for operational. They often engage in conservative and risk-limiting implementation. The IT people, on the other hand, are very focused on innovation.
Challenge
"The relationship between OT and IT creates a huge challenge. They grew up separate, work differently, are managed in different ways and often have little understanding of what the other is doing. That makes it difficult to bring projects in the rail sector to a successful conclusion."
So, according to Koot, you have to think carefully about why you want to adopt certain technology. Digital transformation is not an end in itself, but must provide added value in the whole. "Data forms the glue layer between both worlds, that's why you end up understanding each other." Competition and economic motives can be reasons for wanting to change. As can reduction of costs and risks. All this should lead to growth, innovation and better operational performance.
Digital transformation rail sector
Koot gave a number of practical examples. For Ricardo Rail, OrangeNXT developed a system to secure and translate its own knowledge about rail and train into services that really benefit the customer. The digital transformation in this case concerned unplanned maintenance. Data for the platform comes from on-board diagnostic systems and sensors. Filtering this data using the knowledge Ricardo Rail possesses creates added value.
What did this system called Smartfleet deliver? On the OT side, it was less maintenance and a 15 percent savings in the use of maintenance technicians. For IT, it yielded better performance and 20 percent more train capacity, as well as increased passenger satisfaction.
Digital asset management
Another project involved digital asset management for BAM Infra. Koot: "Connecting track switches provided data that gave insight into maintenance so that it could be better predicted. This led to 20 percent savings in operations and fewer unexpected breakdowns. On the other hand, it ensured satisfied customers and therefore happy passengers, as well as fewer fines handed out when a switch fails.
Mitchel Masius of InTraffic added that it is "nice when OT and IT can find each other a bit better and that is happening more and more." InTraffic develops the platform Miosa, for monitoring both hardware (OT) and software (IT). This is used, for example, for points monitoring. "There is a tendency to call everything smart, but it only becomes so when hardware and software really work together. Only then does it really help predict performance and a lot of misery can be prevented in practice," Masius said.
SOURCE: SpoorPro.nl