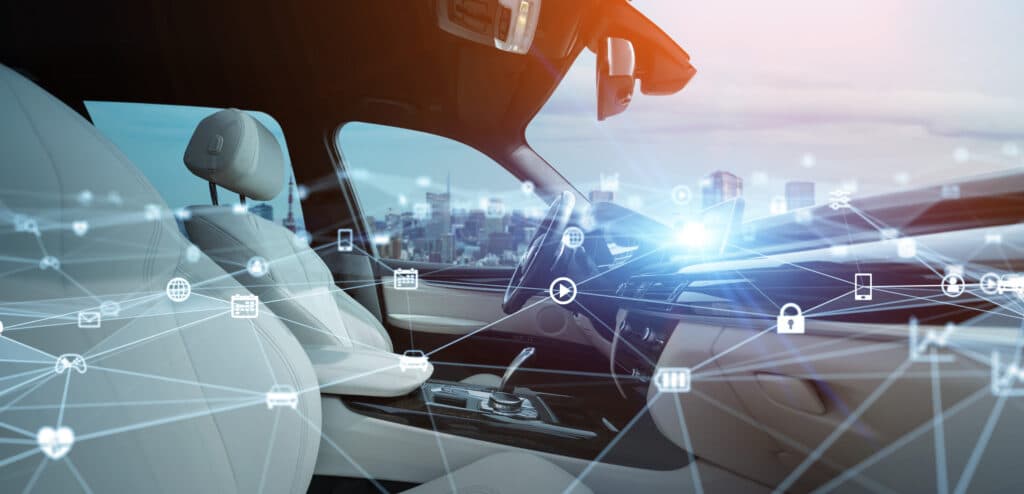 Insight
Software quality will be key in the car of the future
27 January 2022

10 minutes
Cars are slowly turning into computers on wheels, and a car's quality is determined more and more by its software quality. Each new generation of cars has more features on board than the last, and they depend on each other more heavily. The shift towards fully self-driving cars also increases the software complexity. What does this mean for the software development process and the required quality of the developed software?
Whitepaper Automotive Software Quality
Download the white paper for more information on this topic
Whitepaper Automotive Software Quality
The automotive industry is going through its greatest transformation ever. This is mainly driven by the trend that vehicles are becoming Autonomous, Connected, Electric, and Shared (ACES). This development has a major impact as it is not only the car itself that changes, but also the way people use them and pay for them (for instance shared use models). The electrification also makes it much easier for newcomers to enter the market and speed up the development.
Launch excellence will become decisive
All of this means that success is no longer determined by the design and driving properties, but rather by the time-to-market regarding new functions. Like a smart phone or a computer, a car's functionality will only increase during its lifetime, so a car factory's 'launch excellence' will make or break its success in the future. They will have to add specific vehicle software expertise to their mechanical knowledge and skills, because the development of high-end software for digital ACES cars will become a core activity. The time-to-market related to new software functionalities will become one of the main competition factors.